Rockland County Chapter 11 Bankruptcy Lawyer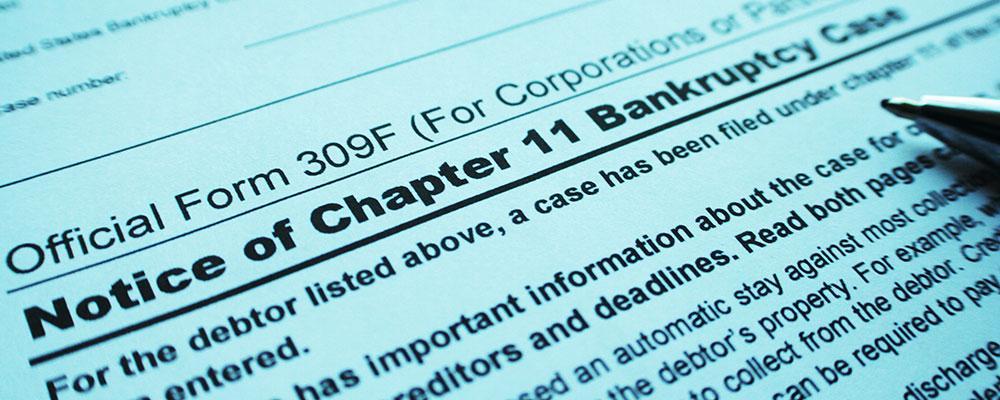 Ch. 11 Business Reorganization Plans in White Plains, Poughkeepsie, Manhattan, Brooklyn and Central Islip, New York
When businesses are struggling to remain viable, Chapter 11 bankruptcy can provide an effective approach to resolving financial difficulties and return the company to profitability. Chapter 11 of the Bankruptcy Code specifies a process for "reorganization" of businesses ranging from small family businesses to large commercial enterprises. Businesses that can qualify for Chapter 11 protection span the scale of business forms, such as partnerships, limited liability companies (LLCs), and corporations. Sometimes individuals also will file for Chapter 11 if they have large amounts of assets or debts but do not qualify under the asset and debt limitations applicable to Chapter 13 bankruptcy.
Rockland County Chapter 11 attorney Robert S. Lewis is one of a shrinking number of bankruptcy lawyers with the ability to handle consumer bankruptcies under Chapter 7, Chapter 13, and business bankruptcies under Chapter 11. Mr. Lewis brings a unique background of experience handling hundreds of bankruptcy cases. When you need a business turnaround, the decision to put Mr. Lewis in your corner means that you have over 35 years of experience behind you.
Chapter 11 Debtor-in-Possession
Chapter 11 is a unique form of bankruptcy in which the debtor remains in possession of his/her assets, and the business continues to operate as an ongoing business. Unlike Chapter 7 or Chapter 13, the debtor functions as the Trustee. The role of the debtor involves a complex balancing act because the business or individual pursuing Chapter 11 owes a fiduciary duty toward creditors. This means that the debtor must act in the best interests of the creditors even if this is not in the best interest of the officers or owners.
Chapter 11 debtors have enormous power to avoid liens, extend the period for repayment of creditors, reduce outstanding balances, terminate contracts or leases without financial penalties, and more. An experienced New York Chapter 11 attorney can help guide you through this process, so your assets are protected, and the business emerges from bankruptcy. The resolution of Chapter 11 will be based on a Plan of Reorganization that must be approved by the court. This process is extremely complicated because a certain number of creditors must vote in favor of the plan.
Reliable Bankruptcy Relief in Nyack, New York
If you need reliable legal advice based on over three decades of experience, you should connect with an experienced Rockland County Chapter 11 bankruptcy lawyer. Robert S. Lewis can help you navigate the potentially long and complex Chapter 11 process. Contact the Law Offices of Robert S. Lewis, P.C. at 845-358-7100 to learn how we can help. Se habla Español.