If I File for Bankruptcy, What Will My Kids Think?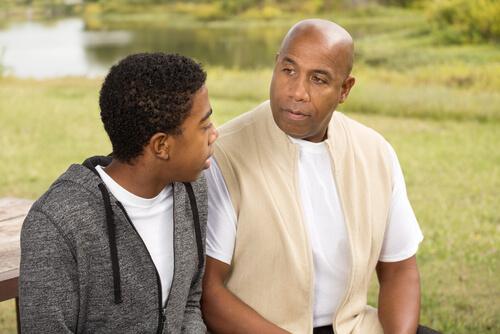 As a parent, you hope to instill certain values in your children. Chances are that some of these values include personal responsibility, hard work, and resilience in the face of life's challenges. As a result, you may be struggling with the idea of filing for bankruptcy if your finances have become unmanageable. You may worry that in seeking a discharge of your eligible debts, you are setting a less-than-optimal example for your kids. Thankfully, if you take a little time to learn more about bankruptcy, you may find that you could be setting an excellent example for your kids by seeking debt relief.
Sometimes, Life Happens
If you are like the vast majority of bankruptcy filers, your financial troubles are rooted in job loss, medical debt, issues with the evolution of the economy, or other forces that you cannot control. Filing for bankruptcy can help you to set an example of someone who tackles life's challenges, seeks help when necessary, and then gets back on the mat to fight another day. You may not be able to set that example if you do not seek help, as your financial troubles could consume all of your time and energy, failing to allow you to move forward.
Seeking a fresh start is not a sign of weakness. It is an indication of self-worth, self-respect, and hope for the future. When your kids see that you can ask for help and remain a person of integrity and strength, they will learn to ask for help when they truly need it too.
Taking Responsibility
Seeking debt relief is also not an indicator that you are unethical or fail to take personal accountability for your obligations. The very availability of bankruptcy as an option is an acknowledgment by the federal government that sometimes individuals, families, and businesses that want to keep paying their debts simply may not be in a position to do so. By acknowledging that reality yourself, you can start focusing your energy on making wise financial choices after benefitting from the unburdening that bankruptcy exists to provide. In doing so, you can teach your kids that you can take responsibility in a variety of ways.
Speak with a Compassionate Hudson Valley Bankruptcy Lawyer for Free to Learn More
There is no shame in seeking assistance when your finances have become unmanageable due to forces that are largely or completely outside of your control. There is also no shame in seeking relief even if you have made a mistake. To learn more about your bankruptcy options in a risk-free, confidential setting at no cost, reach out to the knowledgeable Rockland County, NY bankruptcy lawyer at the Law Offices of Robert S. Lewis, P.C.. By calling 845-358-7100 or by submitting a contact form on our website, you can start exploring options that could allow you to hold your head a little higher. We look forward to speaking with you.
Source:
https://www.investopedia.com/financial-edge/0310/top-5-reasons-people-go-bankrupt.aspx