Can Filing for Bankruptcy Stop an Eviction?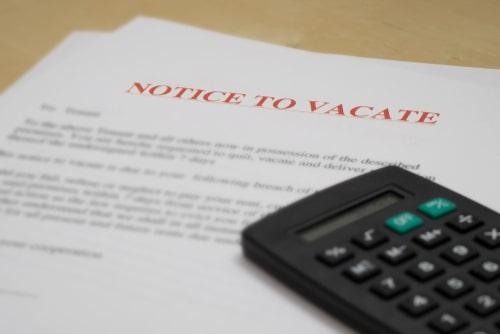 In May, New York lawmakers extended the state's COVID eviction moratorium through the end of August. The moratorium put a temporary stop on evictions for renters who could prove that the financial difficulties they were having were due to the pandemic. But August 31 is just over a month away and it is unlikely it will be extended again, given the national moratorium on evictions expired June 30. This will leave many renters with the real threat of being evicted. One option they may have, however, is filing for bankruptcy, which can put a stop on any eviction action their landlord can take.
Bankruptcy and Eviction
When a person files for bankruptcy, an automatic stay is placed on any debt collection action creditors can take against them. This also includes the person's landlord. However, it is important to realize that the filing and automatic stay must be done before the landlord begins any eviction proceedings. An automatic stay will not stop an eviction if the landlord has already obtained a judgment of possession against you before you filed for bankruptcy.
However, if your landlord has not started an eviction action against you – and with the moratorium still in place, that is the likely scenario – and you file for bankruptcy prior to August 31, the automatic stay will prevent your landlord from giving you the notice to quit. Your bankruptcy filing and automatic stay also prevents the landlord from trying to collect the past due rent because that is a debt that is now included in your bankruptcy filing.
The type of bankruptcy you file – Chapter 7 or Chapter 13 – will be determined based on what your bankruptcy attorney thinks is the best option for your situation. For example, if you would like to continue living at the home or apartment you are renting, a Chapter 13 bankruptcy may be the best choice. With this type of bankruptcy, a court-approved plan to repay your debts over a three-to-five-year period is put into place. The back rent you owe would be included in this repayment plan, allowing you to continue to live there without the fear of eviction, as long as you adhere to the repayment plan.
If you are looking for a completely fresh start and plan to move, then a Chapter 7 bankruptcy could be the better option since it essentially wipes out all your debt, including back rent.
Call a Hudson Valley Area Bankruptcy Attorney Today
If you are facing eviction after the state lifts the eviction moratorium and think bankruptcy may be an option, do not delay in contacting a Rockland County eviction lawyer. If you have not filed your bankruptcy before the moratorium is lifted, the window of opportunity for staying that eviction will be gone. Call The Law Offices of Robert S. Lewis, P.C. at 845-358-7100 to schedule a free consultation and find out how we can help.
Sources:
https://www.governor.ny.gov/news/governor-cuomo-signs-extension-covid-19-emergency-eviction-and-foreclosure-prevention-act-2020
https://nycourts.gov/courthelp/Homes/evictingTenant.shtml