Can I Negotiate a Loan Modification to Prevent Foreclosure?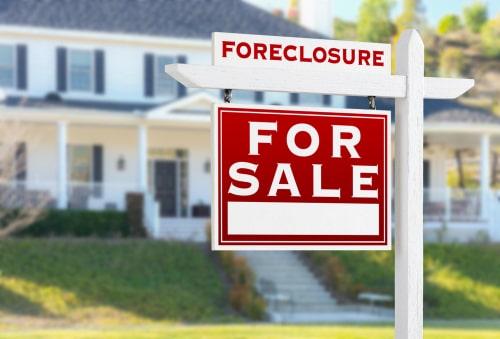 There are many reasons why homeowners may face financial difficulties that affect their ability to make ongoing mortgage payments. The loss of a job, a serious illness, or unexpected expenses may cause a person to default on their mortgage, and they may be facing the threat of foreclosure. To prevent the loss of their home, a person will want to understand the available options, which may include negotiating loan modifications with their mortgage lender.
Options for Loan Modifications
In many cases, lenders will be open to working with debtors to determine how the terms of a loan may be adjusted. A foreclosure can be expensive and time-consuming, and a lender may not be able to recoup its losses after taking possession of a home and selling it to a new owner. As an alternative, a lender may make modifications to a mortgage loan that will ensure that a borrower will be able to make ongoing, affordable payments. Multiple types of loan modifications may be made, including:
Forbearance – If a person is experiencing temporary financial hardship, a lender may agree to "pause" mortgage payments for a certain period of time, or the amount of monthly payments may be temporarily reduced. After the end of the forbearance period, payments will need to be made up. In some cases, the amount due may be paid in a lump sum, although it is more common for lenders to create payment plans or to add additional payments to the end of the loan.

Interest rate changes – A lender may agree to reduce the interest rate on a loan, which will lower the amount of monthly payments. A loan may also be converted from an adjustable-rate mortgage to a fixed-rate mortgage, which will ensure that a person will have more predictable monthly payments.

Increasing the term of the loan – A borrower may be given more time to pay off the principal on their mortgage. By spreading out payments over a longer period, the amount that will be paid each month will be reduced.

Capitalization of arrears – If a person has missed one or more payments due to financial hardship, they may struggle to make up the amount that was unpaid while also making ongoing payments. A lender may agree to add the amount that is past due and any applicable late fees or interest to the principal of the mortgage, allowing the homeowner to pay off this amount throughout the full term of their loan.
Contact Our Hudson Valley Loan Modification Lawyer
If you are behind on your mortgage payments and are concerned about the possible loss of your home, the Law Offices of Robert S. Lewis, P.C. can help you understand your options. We can work with you to negotiate loan modifications with your mortgage lender, or we can advise you on whether filing for bankruptcy may provide you with relief from your debts and help you regain financial stability. To schedule a free consultation, contact our Rockland County foreclosure defense attorney at 845-358-7100.
Sources:
https://www.rocketmortgage.com/learn/loan-modification-vs-refinance
https://www.forbes.com/advisor/mortgages/mortgage-modification/
https://www.forbes.com/advisor/mortgages/mortgage-forbearance/