How to Educate Yourself on Bankruptcy in New York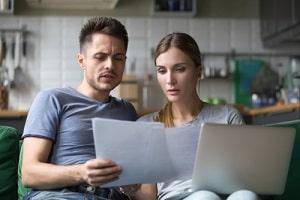 In the fall months, students across the country are embarking on a new year of education. For those who are concerned about their finances, now may also be a good time to educate yourself on personal financial management and the potential benefits of filing for bankruptcy. When you work to improve your financial literacy, you can make decisions that help you avoid or reduce excessive debts and plan for a more stable future. There are many useful resources available to you if you know where to look, and help is always available from an experienced bankruptcy attorney.
Understanding Bankruptcy and Personal Finance
For individuals and families facing high amounts of debt and struggling to keep up with payments, bankruptcy can be a good option to eliminate, reduce, or reorganize payment obligations. If your income is below a certain threshold according to the Means Test, you may be eligible for Chapter 7 bankruptcy. This form of bankruptcy liquidates your assets to reduce or discharge debts. Otherwise, you may pursue Chapter 13 bankruptcy, which allows you to reorganize debt payments to make them more manageable.
Resources to Learn More About Bankruptcy
If you want to better understand bankruptcy or learn more about financial management, there are many educational resources available, including:
Federal government websites: The U.S. Courts website offers helpful information on the basics of bankruptcy for both individuals and businesses, and it can help you understand the differences between Chapter 7 and Chapter 13 bankruptcy.

Financial management courses: Many courses are available in person or online to help you better navigate your personal finances and possibly make a plan to avoid the need for bankruptcy. Depending on the source, these courses can be very affordable, or even free of charge.

An experienced bankruptcy lawyer: While online resources and financial management courses can help you understand bankruptcy and finances in general, the best way to get advice on your specific financial situation is to speak with a qualified bankruptcy attorney who can give you qualified legal counsel as to how filing for bankruptcy may help you.
Contact a Rockland County Bankruptcy Lawyer
When you have questions about bankruptcy, The Law Offices of Robert S. Lewis, P.C. will work with you to ensure you have a full understanding of your legal options and are able to make a well-informed decision. We are committed to helping our clients obtain relief from debt without negatively impacting their future. Call our reputable Hudson Valley area bankruptcy attorney today at 845-358-7100 to schedule a free consultation.
Sources:
https://www.uscourts.gov/services-forms/bankruptcy
https://money.usnews.com/money/personal-finance/family-finance/articles/worthwhile-online-personal-finance-courses