Is Limited Guardianship Available for Adults in New York?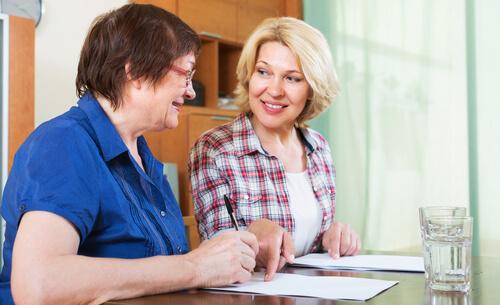 As a person reaches an advanced age, they may not always be able to fully manage their lives. Declining physical health can affect a person's ability to handle regular daily tasks such as preparing meals, housekeeping, and running errands. Some elderly people may also struggle to manage their financial affairs or make decisions about the best ways to use their assets to provide for themselves or their loved ones. These issues can affect other people as well, such as those who have suffered injuries or contracted illnesses that limit their physical or mental capabilities. In these situations, guardianship may be a way to ensure that someone else will be able to help manage a person's needs. However, a person may not be willing to completely give up control over their lives, and they and their loved ones may need to consider what options for guardianship may be available that will fit their situation.
Adult Guardianship in New York
The laws regarding guardianship differ from state to state. Some states offer multiple options that range from formal guardianship, which provides a guardian with complete control of all of a person's decisions, to limited guardianship, which allows a person to make certain decisions for themselves. However, in New York, only one type of adult guardianship is generally recognized. This is known as "Article 81 guardianship," since it is addressed in Article 81 of the New York Mental Hygiene Law.
Under Article 81, guardianship for an adult may be appropriate if the person is considered to be incapacitated, meaning that, first, they are unable to fully care for their own needs or address issues related to their property, and, second, because of this incapacity, they are likely to suffer harm. If someone seeks to obtain guardianship over a loved one, they may file a petition in court. If the intended ward does not agree to the guardianship, a judge may choose to appoint a guardian if they determine that the person cannot care for themselves and does not fully understand the consequences that are likely to affect them due to physical or mental health issues.
Forcing a person to accept guardianship is not always ideal, but fortunately, a person may agree to have someone appointed as their guardian, and they may file a guardianship petition on their own or together with another party. When a guardian is appointed by the court, the judge is required to use the "least restrictive form of intervention" possible. The guardian may be given authority to make certain decisions, including addressing matters related to personal needs, financial concerns, or both. In cases where a person agrees to have a guardian appointed, they can work together with the guardian to specify the issues that the guardian will be able to address and the personal or financial matters that they will be able to continue to handle on their own.
Contact Our Rockland County Guardianship Attorney
Even though New York law does not specifically include provisions allowing for limited guardianship, elderly or disabled people and their loved ones can create guardianship agreements that will function in this manner, ensuring that a person will be able to maintain as much control over their life as possible. If you are concerned about guardianship issues or are seeking to create a guardianship agreement, it is important to speak with an attorney who has experience handling these types of cases.
At the Law Offices of Robert S. Lewis, P.C., we understand the challenges and concerns that families often face in cases involving guardianship, and we will work with you to create a guardianship agreement that will meet your needs. To learn more about guardianship and how we can help, contact our Hudson Valley guardianship lawyer today at 845-358-7100 to schedule a free consultation.
Sources:
https://nycourts.gov/courthelp/Guardianship/AIP.shtml
https://www.nycourts.gov/ip/gfs/Article_81_Law_2008.pdf