Making the Most of the Extended Foreclosure Moratorium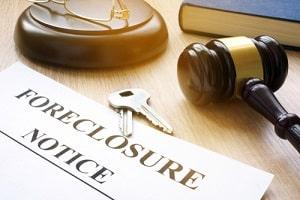 During the COVID-19 public health emergency, a foreclosure moratorium on federally backed mortgages has helped many homeowners who are struggling financially due to unemployment, loss of business, and healthcare expenses. Thanks in part to an executive order issued by President Biden soon after his inauguration, several federal agencies have extended this moratorium. Additionally, a bill passed in the New York Senate at the end of 2020 has established a foreclosure moratorium within the state. It is important to understand whether you may qualify for relief under the terms of the state or federal moratorium, as well as how you can use that extended time to your advantage.
Federal and State Foreclosure Moratoriums
On President Biden's first day in office, he issued an executive order asking certain federal agencies to extend their existing foreclosure moratoriums until March 31, 2021. Several of those agencies promptly complied with the president's request, including:
The Federal Housing Administration (FHA) within the Department of Housing and Urban Development (HUD)

The Department of Veterans Affairs (VA)

The Department of Agriculture (USDA)
Within the past week, the Federal Housing Finance Agency (FHFA) has also announced an extension of their foreclosure moratorium until March 31, providing relief for homeowners with loans backed by Freddie Mac or Fannie Mae. If your mortgage is backed by any of the aforementioned agencies, you can rest assured that foreclosure proceedings will not be initiated on your home until at least the end of next month.
Even if you do not have a federally backed mortgage, you may be temporarily protected from foreclosure proceedings thanks to a New York Senate Bill signed into law in December known as the COVID-19 Emergency Eviction and Foreclosure Prevention Act of 2020. This act establishes a 60-day stay for any New York foreclosure proceedings that were pending as of December 28, 2020, or initiated before January 27, 2021. Additionally, if you have experienced financial hardship due to COVID-19, you can submit a hardship declaration form to your lender to request a foreclosure moratorium until at least May 1, 2021.
Avoiding Future Foreclosure
If your mortgage is part of an extended foreclosure moratorium according to federal policy or New York State law, you can use this time to consider your options for preventing foreclosure once the moratorium ends. For example, you could attempt to pay off other debts so that you have more funds available to pay your mortgage in the coming months. You could also try to talk to your lender and ask for forbearance or negotiate a loan modification. If you are in need of more comprehensive debt relief, you could also consider the option of filing for bankruptcy, which creates a stay on foreclosure proceedings.
Contact a Rockland County Foreclosure Defense Attorney
At the Law Offices of Robert S. Lewis, P.C., we can help you understand all of your options for avoiding foreclosure on your home, including taking advantage of the ongoing moratorium. To schedule a free consultation, contact our knowledgeable Hudson Valley foreclosure lawyer today at 845-358-7100.
Sources:
https://www.cnn.com/2021/01/20/success/biden-eviction-foreclosure-moratorium-executive-action/index.html
https://www.fhfa.gov/Media/PublicAffairs/Pages/FHFA-Extends-Foreclosure-and-REO-Eviction-Moratoriums-and-COVID-Forbearance-Period.aspx
https://www.nysenate.gov/newsroom/articles/2021/covid-19-emergency-eviction-and-foreclosure-prevention-act-2020