Reasons for Modifications to Your New York Divorce Agreement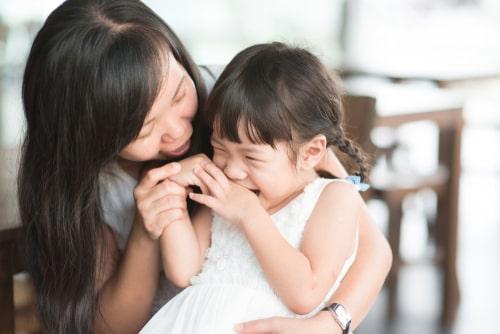 When a divorced couple shares a minor child, their divorce decree will unlikely remain in place until that child turns 18, especially if the child was young when the parents divorced. The reality is that circumstances related to their child and their finances will likely change over time and these changes can affect their original parenting plan, as well as the original child support obligations put in place by the court at the time the divorce was granted. In these situations, one or both parents may decide that they need to return to court in order to have the court's order modified with necessary changes.
Child Custody/Parenting Plan Modifications
There are situations that may give rise to one or both parents' desire to change the existing child custody plan with regard to their minor children. For example, as children grow older, parents may want to modify the schedule to meet the needs of the children's activities. Once a court approves the parenting plan reached by agreement of the parties, or issues a parenting plan when parents cannot agree, it will remain in effect and cannot be modified unless there has been some kind of substantial change that merits a modification. Some of the common reasons why a modification request would be accepted by the court include:
The custodial parent has relocated or wishes to relocate

One of the parents refuses to obey the original custody order

The needs of the child have changed

One of the parent's situations has changed

The child is in danger
Child Support Modification
Child support obligations must be calculated in accordance with New York law, which takes into account factors such as each parent's respective incomes, daycare expenses, and medical insurance premiums and costs. In order to change the amount of an existing child support obligation, you must be able to prove that a substantial change in circumstances has occurred. Some common examples of substantial changes in circumstances include:
Job loss or change that results in a significant decrease or increase in income

Becoming disabled and unable to work

Remarriage or having additional children

Changes in the medical or educational needs of the child

Reallocation of parental responsibilities due to one parent moving out of state
Contact a Rockland County Family Lawyer
If you are having child custody or support issues that you feel need to be re-examined by the court, speaking with a skilled Hudson Valley Area divorce attorney is the first step to seeing what legal options you may have. Call Law Offices of Robert S. Lewis, P.C. at 845-358-7100 to schedule a free and confidential consultation.
Sources:
https://nycourts.gov/courthelp/family/custody.shtml
https://www.childsupport.ny.gov/dcse/child_support_standards.html