What Are My Options for Avoiding Foreclosure in New York?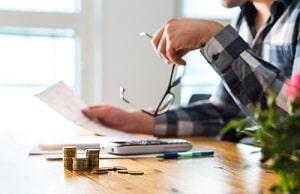 When you are struggling to make ends meet, the threat of foreclosure on your home only makes matters worse. Unfortunately, this is a threat that many homeowners are facing now and in the coming months due to financial struggles related to the COVID-19 pandemic. If you are having trouble making your mortgage payments in New York, you may be facing possible foreclosure. An experienced attorney can help you explore options that may prevent it from happening.
Strategies to Prevent Foreclosure
In a foreclosure, the homeowner's mortgage lender takes possession of the home after the homeowner fails to make mortgage payments. The homeowner may also be issued a deficiency judgment if the lender is unable to sell the home for an amount greater than the remaining balance on the loan. If you find that you are having trouble keeping up with your mortgage, the following options may help you find relief, and in some case, keep your home:
Negotiating with your lender. One option is to try to work with your lender to ask for a loan modification, which may allow you to adjust the interest rate or extend the payback period on your mortgage, or a forbearance, which may allow you to temporarily defer or reduce your monthly mortgage payment and give you an opportunity to get your finances in order.

Filing for bankruptcy. Filing for Chapter 13 or Chapter 7 bankruptcy creates an automatic stay on any foreclosure proceedings, meaning that you are protected from losing your home, at least temporarily. In the case of Chapter 13 bankruptcy, your repayment plan may allow you to reduce debts and become current on your mortgage to prevent foreclosure entirely. With Chapter 7, it may be harder to keep your home in the long run unless you do not have enough equity in it to the point where it must be liquidated to repay creditors.

Pursuing a short sale or deed in lieu of foreclosure. These options will not allow you to keep your home, but they can help you avoid the foreclosure process and a possible deficiency judgment. In a short sale, you will sell your home to another buyer for less than the amount remaining on your mortgage, and you may be able to negotiate with your lender to forgive any outstanding debt after the sale. In a deed in lieu, you transfer possession of your home to your lender directly.
Contact a Rockland County Foreclosure Defense Attorney
At the Law Offices of Robert S. Lewis, P.C., we can advise you on the best course of action to avoid foreclosure and the financial and personal strain that it may bring. To schedule a free initial consultation with a Hudson Valley area foreclosure defense lawyer, call us at 845-358-7100 today.
Sources:
https://www.usa.gov/foreclosure
https://www.bankrate.com/mortgages/short-sale/