What Happens When Individuals Are Suspected of Bankruptcy Fraud?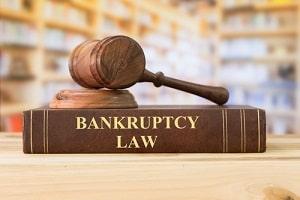 Bankruptcy can help debtors turn their lives around, but it is a highly complex process with a lot of potential pitfalls. Landing in one of them can have consequences that range in severity, from difficulty in getting the bankruptcy discharged to a full-on bankruptcy fraud investigation with additional consequences if found guilty. If you are planning on filing for bankruptcy, know your risks and how you can best avoid these possible consequences.
What Is Bankruptcy Fraud?
Bankruptcy is intended for those who cannot afford to pay back their creditors. If, however, one files simply to avoid paying debts that are owed, he or she can be found guilty of bankruptcy fraud—a broad term used to describe any and all intentional abuse of the system. This can include:
Intentionally concealing or transferring assets

Bribery

Embezzlement

Falsification of documents

Tax fraud

Use of false identities

Intentionally running up bills with no intention of paying them

Lying under oath
Of course, even innocent people can find themselves under investigation for bankruptcy fraud. They may have submitted a document in error, miscalculated figures, unintentionally omitted important information, or have otherwise managed to arouse the suspicion of their bankruptcy trustee. This can lead to massive delays in discharge and, in worst-case scenario situations, could lead to criminal charges, jail time, and substantial fines.
Suspicion of Bankruptcy Fraud
If a trustee suspects bankruptcy fraud, the actions that he or she takes will be highly dependent upon the debtor and the situation. An investigation may be conducted if there is not sufficient evidence to prove that fraud has been committed. Or, if there is evidence, the case may be immediately turned over to the courts for a decision. Typically, this will include denial of discharge, but it can also lead to a criminal referral to the United States Trustee who may then pass the information along to the Federal Bureau of Investigation (FBI) or another appropriate agency.
Avoid Common Mistakes with the Help of a Hudson Valley Bankruptcy Lawyer
While it is true that there are debtors who intentionally commit bankruptcy fraud, The Law Offices of Robert S. Lewis, P.C. know that some cases truly are caused by the difficulty that many debtors experience when trying to navigate the process alone. Do not let this happen to you. Contact our skilled Rockland County bankruptcy attorney who has more than 35 years of experience in helping individuals find creative solutions for their debt. Call us today at 845-358-7100 to schedule your free initial consultation.
Sources:
https://www.acfe.com/fraud-examiner.aspx?id=4294994439
https://www.fbi.gov/about-us/investigate/white_collar/bankruptcy-fraud