Will Filing for Bankruptcy Prevent a Home Foreclosure?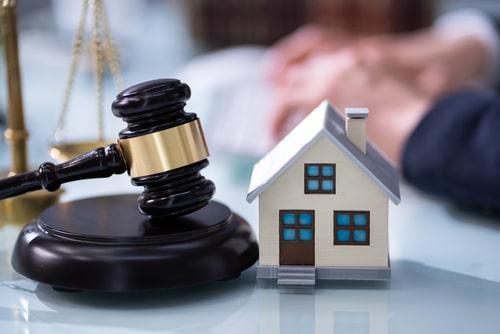 Anyone can encounter financial struggles, and those who are unable to pay all of their bills temporarily or on a long-term basis may accrue significant debts. This may lead to additional financial difficulties as creditors begin to take action to collect debts, and getting behind on mortgage payments may put a homeowner at risk of foreclosure. This can be a much more serious consequence, since it could result in the loss of a family's home. There are a number of options that may allow a person to prevent foreclosure, and debtors will need to understand whether filing for bankruptcy may be a good solution.
Stopping Foreclosure Through Bankruptcy
In cases where a lender has begun the foreclosure process, bankruptcy can offer some immediate relief by putting a halt to these proceedings. As soon as a bankruptcy petition is filed, the bankruptcy court will issue an automatic stay regarding all debt collection practices. This means that creditors will be prohibited from taking any actions against the debtor while the bankruptcy case is ongoing. In addition to stopping the foreclosure process, a creditor will not be allowed to contact the debtor and seek repayment of debts. Other creditor actions, such as repossessing a vehicle or seeking a legal judgment that will allow for the garnishment of a debtor's wages, must also cease.
While filing for bankruptcy can temporarily halt a foreclosure, it may not offer a permanent solution, and a person will need to determine how to address mortgage debt during the bankruptcy process. In Chapter 7 bankruptcy cases, a debtor may be able to eliminate certain debts, although some of their assets may be liquidated to repay creditors. However, exemptions may apply, including a homestead exemption that will apply to a certain amount of equity in the debtor's home. In Rockland County, New York, the current amount of the homestead exemption is $179,975. By exempting this amount of equity and eliminating other debts, the debtor may be able to continue owning their home. However, they will typically need to reaffirm their mortgage loan, pay off the delinquent amounts and any applicable fees, and continue making mortgage payments after completing the bankruptcy process.
In many cases, Chapter 13 bankruptcy is a better option for homeowners who are looking to prevent foreclosure. In a Chapter 13 case, a repayment plan will be created in which a debtor will make payments toward their unsecured debts for several years. If they wish to avoid foreclosure, they may also make ongoing mortgage payments during this time. Any missed payments or fees may be repaid through the repayment plan, allowing the debtor to become current on their mortgage once the plan is complete. After completing the bankruptcy process, other unsecured debts will be discharged, which will most likely free up some money and ensure that the debtor will be able to make ongoing mortgage payments and maintain ownership of their home.
Contact Our Rockland County Foreclosure Defense Attorney
At Law Offices of Robert S. Lewis, P.C., we work with debtors to help them determine their best options for addressing their debts, avoiding foreclosure when possible, and completing the bankruptcy process. We can advise you of the best ways to proceed, and if necessary, we can help negotiate loan modifications during a bankruptcy case or as an alternative to bankruptcy. For skilled legal help with these matters, contact our Hudson Valley bankruptcy lawyer at 845-358-7100 and set up a free consultation.
Sources:
https://library.nclc.org/sd/1805
https://www.nysenate.gov/legislation/laws/CVP/5206
https://www.dfs.ny.gov/industry_guidance/exemption_from_judgments