Will My Bankruptcy Affect My Child's College Financial Aid?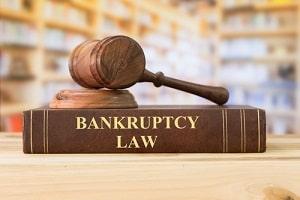 As your college student children begin another school year, the financial cost of their education may be at the front of your mind. U.S. News reports an average tuition cost of over $10,000 for in-state, public college students for the past year, with significantly higher costs for private colleges, and this does not even account for additional expenses like room and board. These high costs mean that many parents and students require financial aid, but if you have recently filed for bankruptcy, you may be concerned about your ability to qualify for aid that can make your children's educational goals a reality.
Financial Aid Eligibility After Bankruptcy
Thankfully, there are still options available to you to fund your children's education even if you have recently filed for Chapter 7 or Chapter 13 bankruptcy. The United States Bankruptcy Code protects you from several forms of discriminatory treatment due to your bankruptcy, including the denial of most federal student loans and grants. This means you and your child can still apply for federal subsidized and unsubsidized Stafford loans, which do not take your credit history into consideration.
Your children will also remain eligible for many other forms of financial aid depending on your need, including Pell Grants and other federal grants, grants from the state or educational institution, scholarships, and funding through work-study programs, all of which usually do not have to be repaid. It is important to look into all of these options because they can be a great help for students and families facing difficult financial situations. Another possibility to make your expenses more manageable is to enroll in a payment plan with the university that allows you to pay tuition, fees, and housing expenses in regular installments instead of all at once each semester.
Keep in mind that you may be ineligible for private student loans as a result of your bankruptcy since lending institutions will take your credit history into account. You also may be denied a Federal PLUS loan due to your credit history, but it is possible to appeal a denial due to extenuating circumstances or apply with a cosigner (other than your child) who has good credit.
Contact a Hudson Valley Area Bankruptcy Attorney Today
At the Law Offices of Robert S. Lewis, P.C., we are committed to helping you obtain financial relief through bankruptcy without sacrificing the things you care about the most. We know how important it can be to give your children the opportunity to pursue an education that will lead to financial stability in their future, and we can work with you to understand your options during a challenging time. Contact a Rockland County bankruptcy lawyer today at 845-358-7100 to schedule a free consultation.
Sources:
https://www.usnews.com/education/best-colleges/paying-for-college/articles/what-you-need-to-know-about-college-tuition-costs#:~:text=Among%20ranked%20National%20Universities%2C%20the,News%20in%20an%20annual%20survey.
https://www.law.cornell.edu/uscode/text/11/525
https://www.fastweb.com/financial-aid/articles/how-does-bankruptcy-affect-eligibility-for-student-financial-aid